WHAT IS THE RIGHT TIME FOR ROOFING INSTALLATION?
Roofing company in Denton Tx work round the year, however, when it comes to replacing the roof, it depends on your requirement. Depending on the status of the roof you decided whether it needs replacement or not. In this blog, I have focused on what is the right time for roof repair and replacement. The first and foremost thing that you should keep in mind is the age of the roof. Whether the shingles are coming out or you have started to notice patches on the roof or there is a leakage. All these factors tell you whether you need to change the roof or not.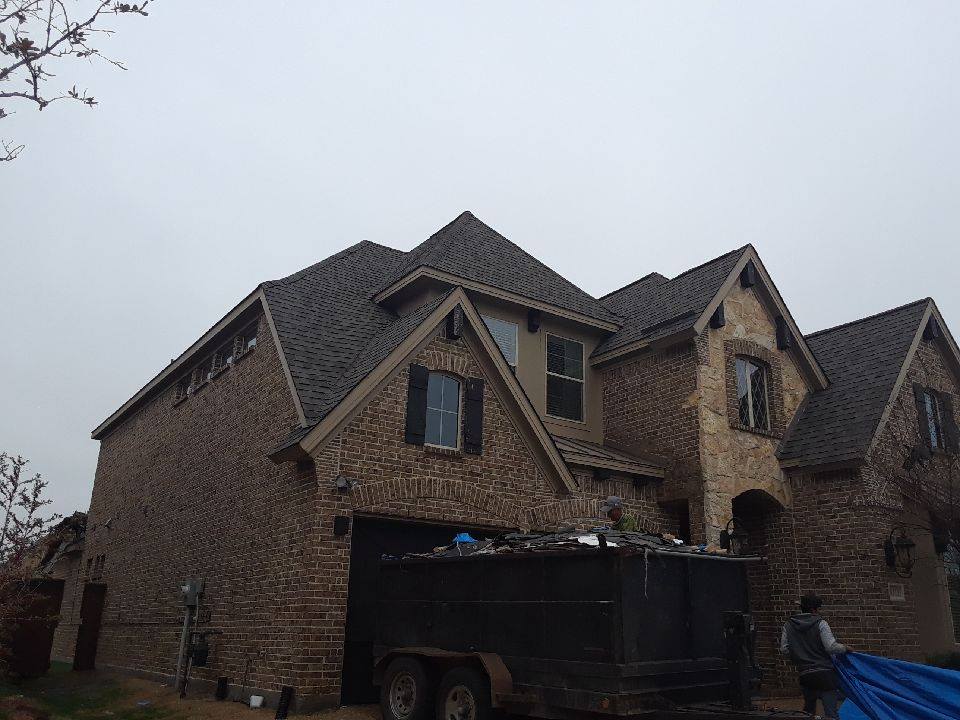 Apart from these conditions, there is another factor that plays a vital role, and that is the season.
Which is the right season to change the roof?
Summer – As far as choosing the right season goes then summer is the most preferred choice. It is the busiest season for the roofing contractors, and hence if you are planning to replace or repair the roof in summer, it is advisable that you must contact your contractor in advance. The only drawback of roof installation during the summer is that the roofer needs to be cautious while placing he shingles as they become vulnerable and the nails can go through like butter. SO the roofer must be very careful while using the nail gun and must not apply too much pressure.
Moreover, in the summer there is no worry of rainfall or snow. At the same time, the heat allows the concrete to dry up soon.
Fall- Apart from the summer season people also like to repair or replace the roof during the fall. The temperature during this time ranges between 45 and 85 degrees Fahrenheit, thus, there is not much heat in the environment which makes it easier for the roofers to install roof and work for more extended hours without getting exhausted. The mild weather makes the roof installation easy and hassles free.
Winter – If you are planning to save money on roof replacement, then you can opt for the winter season, it's not the peak time, and hence, you can get the roofing contractors at a budget range.
So make sure that next time if you plan to install the roof, you take into consideration the budget and season. Finding the right roofing contractor at the right time will save your money and will help you get the work done faster.