WHAT ARE SOME OF THE COMMON GARAGE DOOR REPAIR ISSUES THAT YOU MAY FACE?
Garage door is something that a lot of people take for granted until and unless it stops working. So, it is very important that you consult a good Denton garage door company such as Denton Roofing Pro.
They have more than 10 years of experience in Denton garage door repair and installation and therefore they can handle all your task quite efficiently.
So today in this blog, we would point out some of the common garage door problems.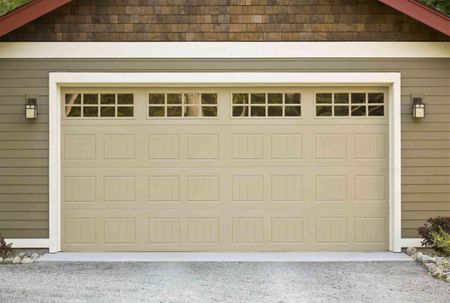 If you find that your garage door is squeaking, then it is a potential sign that the spring needs lubrication.
Squeaking is basically a condition in which the spring don't move as smoothly as they should do and it is recommended that the springs should not be kept in that state or else it would wear out.
Just in case you find that squeaking is still continuing after they have been lubricated, then you need to inspect it for other issues.
Alignments and adjustments
If you find your garage door closing and opening but balance is getting out of balance, then the first thing that you need to do is get your garage door inspected.
In this way, the professional would be able to inspect if the door is not closing reliably or getting struck in the middle.
Our technician would make sure that all your problems is resolved.
Preventative Maintenance and Inspections
Regular preventative maintenance as well as inspections holds great importance as it can help the garage door to be in the working order as well as help in extending the life mechanisms.
It is often seen that some of the problems in the garage door is caused by the spring mechanism that is particularly used to lower or raise the door.
Also, one thing that you need to keep in mind that you should not try to repair the springs on your own.
Extension as well as torsion springs need trained professionals to handle worn-out as well as snapped springs and further replace them with the new ones.
Garage door opener repair
If the belt or the chain mechanism is wearing out or broken, then the drive mechanism needs to replaced or repaired such that the life of the garage door can be extended.
Besides this, battery backups can also be installed such that even if the power of the garage door goes out, you would still be able to use it.
Safety Cable Installation
If extension springs are used to operate the garage door, then safety cables would also be needed.
Besides this, garage door are quite dangerous as the spring mechanism used in it is quite strong.
So, just in case your garage door doesn't have safety cables, then it would possibly mean that by any case if the springs fail, then the garage door will fall down directly and further cause significant damage.
Therefore, it is very important to have the safety cable installed just in case you haven't.
Final verdict
At Denton Roofing Pro, we take garage door repair projects on a regular basis and we have been doing the same for the last 10 years. So, take the first step and get in touch with us to set up an appointment. You can reach us through call or drop as an email.